With football season just around the corner, the National Football League (NFL) announced their newest initiative in China: the NFL ON TOUR – a large-scale truck tour that will bring a mobile audio/visual NFL experience to at least 10 cities across the Mainland. Visitors can expect an exclusive NFL Films video and sound experience, on-site interactive games, a chance to try on official equipment and an NFL China pop-up shop featuring official team gear. The NFL ON TOUR will launch on Saturday, August 30 at People's Park in Shanghai, spotlighting America's #1 sport at additional stops in Wuxi, Hangzhou, Tianjin, Beijing, Xi'an, Chengdu, Chongqing, Wuhan, Changsha, and Guangzhou.
"NFL on Tour will bring an amazing audio-visual experience to our fans across China. Our rapidly growing fan base and increasing number of sponsorship partners requires us to launch new initiatives every year. This year the NFL ON TOUR truck and the NFL HOME FIELD will be on-ground complements to our nationwide telecasts of highlights as well as live and delayed games." Says Richard Young, Managing Director of NFL China.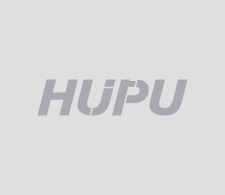 In addition to the NFL ON TOUR, the NFL has announced the return of NFL HOME FIELD to Beijing, Guangzhou and Shanghai. The 2014 NFL HOME FIELD season will launch on the September 13 & 14 weekend and be held every Saturday in Shanghai (October 12 and November 9 are Sunday events) and every Sunday in Beijing and Guangzhou (September 27 is a Saturday event) culminating with the star-studded University Bowl at Shanghai Luwan Stadium on November 22 and 23. Last year Hall of Fame quarterback Joe Montana attended University Bowl V and over 1 million people watched the game on Guangdong TV Sports Channel.
This year's NFL HOME FIELD promises to be an even bigger spectacle with another NFL Hall of Fame Legend and more opportunities for visitors to get up-close and personal with the game by participating in on-field workshops and clinics, and watching tackle games featuring teams from the American Football League China (AFLC) in all three cities.
Since being established in October 2007, NFL China has been dedicated to the promotion of the League and the game of football in China. The NFL's fan base has grown over 462% in the last 4 years reaching 14 million people in China; this growth is expected to continue into the foreseeable future.
NFL Legends Barry Sanders, Tony Dorsett, LaDainian Tomlinson, Kordell Stewart and Joe Montana, as well as current players Ndamukong Suh and Reggie Bush have visited China to interact with fans at NFL Home Field and the official NFL China Super Bowl parties hosted by the Kerry Hotels in Beijing and Shanghai.
This season, NFL games will be aired across over 20 regional channels reaching more than 96 million unique viewers and 5 nationwide online broadcasters including PPTV, LeTV, iQiyi, Sina Sports and QQ Sports, as well as on NFL Game Pass (www.nfl.com/gamepass).
For information on the NFL ON TOUR event schedule, please visit: www.NFLCHINA.com.
Event dates subject to change. For latest news on the NFL ON TOUR schedule, please visit www.NFLCHINA.com.